Our History
---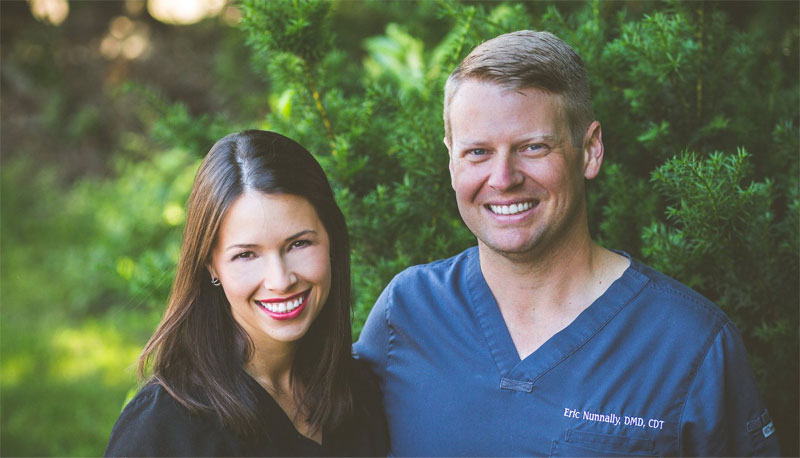 Triple Crown Dentistry was founded by Dr. Shields in 2012 with one mission, to build the best dental practice in the city of Louisville. It was decided from the beginning that our office would provide our patients with a dental experience that is pleasant and comfortable and that we would provide highly skilled compassionate dental care. We designed the office to have a warm elegant atmosphere with a feeling more like a home than a clinic. We invested in the best of modern dental technologies including: a paperless charting system, digital X-rays including 3D cone beam radiography, laser services, same day crowns/bridges (CEREC), and other state of the art equipment.
Our practice was built from the ground up, so we have a deep appreciation for every patient that we have, and we treat them like family. Our care for our patients drives us to perform the best dental work possible and to continue to do anything we can to make the experience better.
Dr. Eric Nunnally joined the practice in 2014 as the practice grew, and his training in dental implant surgeries and prosthetics allows us to provide our patients with a full array of services in house without the need to send them elsewhere. When Dr. Lauren Hernandez joined the practice in 2019, our patients immediately fell in love with her smile, skill and family-oriented mindset. She truly fits in with our Triple Crown family.
At Triple Crown Dentistry, we continue to stay on top of the changing world of dentistry and regularly bring in new technologies that raise the level of care as they develop and become available. We are a highly skilled and sophisticated dental practice and plan to stay on the cutting edge of dentistry to always be what we first set out to be, the best dental practice in the city of Louisville.
Your Best Smile
At Triple Crown Dentistry, we will make sure that you have the chance to show off your best smile. Our friendly dental staff will do everything that they can in order to make sure that you are happy with your experience and your smile.
You'll Love It
Whether its a routine checkup or a more complicated procedure, our patients love our high quality service and excellent staff. We pride ourselves on delivering only the best dentistry techniques available. You'll actually look forward to your next visit.
Affordable and Efficient
Not everyone has the time for a lengthy trip to the dentist. That is why we try to make sure that your visit is both enjoyable and efficient. Our staff knows that your time and money are important, and we won't waste either one.