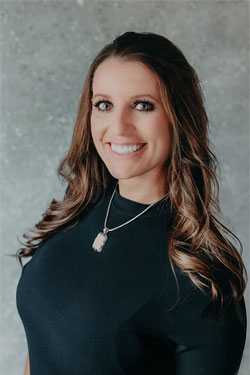 Christelle
Practice Manager
Christelle was born and raised in south Texas and moved to Louisville after graduating from Centre College. She has been in dentistry since 2010 and began working at Triple Crown Dentistry in the summer of 2015. Even though Christelle's entire family lives in Texas, she does have a Kentucky family that she loves and adores. She and Joel were married in Jamaica on New Year's Eve in 2018 and she has 3 amazing stepdaughters. Christelle enjoys traveling, playing volleyball, and trying new things. Her adventurous personality led her to being a contestant on Wheel of Fortune and making it through the first 2 rounds of MasterChef tryouts.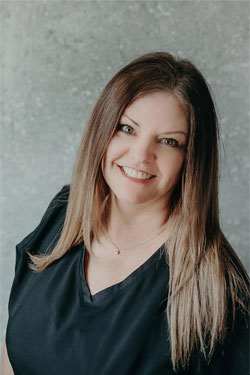 Ginger
Scheduling Coordinator
Ginger was born in Ashland, KY and moved to Louisville in 1989 after attending Morehead State University. She has been in dentistry since 1992 and started at Triple Crown Dentistry in April of 2019. Ginger has a wonderful husband, Todd, and 2 amazing children, Ethan and Emma. She loves attending sporting events (UofL and UK!), traveling with her daughter's cheer team, and spending time with her friends and family. Ginger has embraced her nickname "Gingy" and will greet you with a sweet smile. She loves being a part of such an enthusiastic team with cutting edge technology to better serve our patients.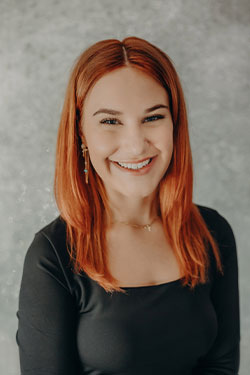 Olivia
Office Assistant
Olivia was born and raised in Taylorsville, Kentucky and has always loved the dental field. She earned her dental assisting certificate while also finishing high school. Olivia moved to Bowling Green and attended WKU, where she worked at a local dental office. When she had the opportunity to move closer to family, Olivia returned to Louisville and joined our crew in May of 2022. Olivia loves listening to music, being in the sun, traveling with friends (hopefully one day to Tuscany), and loves everything about hibachi and sushi!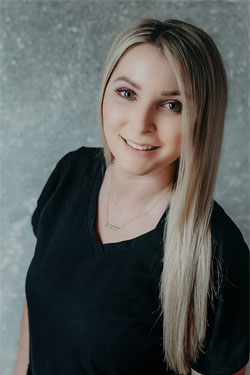 Amanda
Expanded Duties Dental Assistant
Amanda and her four brothers are all born and raised in Louisville. After graduating from Eastern High School, she attended Dental Assisting school and earned her Expanded Duties Dental Assistant degree. Amanda began her dental career on the laboratory side, working at Derby Dental as a dental technician. She began working at Triple Crown in the fall of 2018 as Dr. Eric's surgical assistant. She has a beautiful son, Reece, born in August 2018 and was married to her wonderful husband Alex, in May of 2019. Amanda enjoys shopping, going to UofL football games and staying at home with Alex and Reece.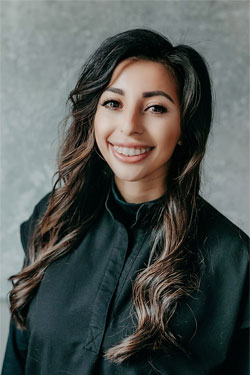 Amy
Expanded Duties Dental Assistant / Phlebotomist
Amy predominantly grew up in Bowling Green, KY where she graduated from Western Kentucky University. She has called Louisville, KY home since 2019. Amy has been in the dental field since 2016. She loves to attend CE courses to broaden her knowledge of the dental field, better educate patients, and help patients improve their oral health. Amy has an adventurous life outside of dentistry and enjoys mountain biking, hiking, and outdoor reading with her boyfriend, Dillon, and her dog, Roush.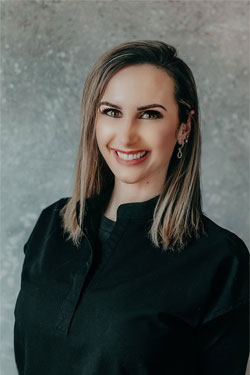 Kristy
Expanded Duties Dental Assistant
Kristy was born and raised in Louisville, KY where she attended JCTC and University of Louisville. She was given a nudge to try dentistry when she was told that her personality and smile would make her a perfect fit. Kristy has been in the dental field since 2000 and joined the Triple Crown family in October of 2020. She is married to her best friend, Brandon, and loves being a boy mom to Braxton, Kruz, and bonus son Bailey. Kristy loves basketball, football, and playing volleyball. Her top priority is her family but loves to travel, kayak, dance and finding joy in every situation. She hopes to one day go skydiving because she believes life is a beautiful gift and to make every moment count.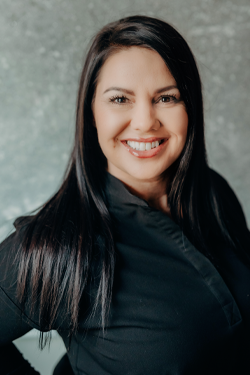 Angela
Expanded Duties Dental Assistant
Angela was born and raised in the western suburbs of Chicago and moved to Louisville in 2007. She is a huge Cubs fan but would rather watch UK football than the Bears. Angela is a mother to 3 beautiful children (Kevin, Emily, and Olivia) with 2 bonus sons (Cameron and Brayden). She and her partner, Eric, love to go ATV riding, hanging out by the pool or beach, and staying home to be crafty and bake cakes. Before Angela began her career in dentistry, she was a nanny for 22 years. She graduated valedictorian in her class and joined the TCD family in 2021. Angela says that she feels blessed to start a new career with this wonderful work family.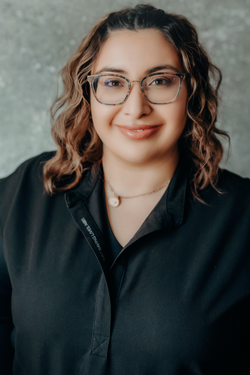 Joeliz

Expanded Duties Dental Assistant
Joeliz was born in Boston and loves to go back and visit her family every year, especially in the fall. Even though she has 3 brothers, she doesn't let them boss her around! Joeliz has lived in Kentucky since 2006 and graduated from University of Louisville. She prides herself in being a loving mother and wife to her husband and son, who keeps her busy with all his sporting events. She enjoys baking, turning pottery, traveling and hopes to visit Greece one day. Joeliz joined the TCD family in August of 2021 but has been in dentistry since 2011. She says she was drawn to TCD because of the family atmosphere and how genuine everyone is towards each other and patients.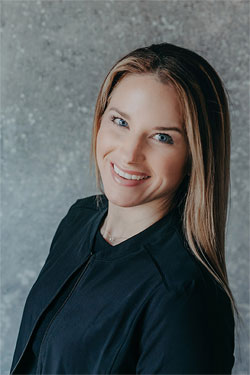 Sarah
Hygienist
From Cleveland Ohio, Sarah, and her high school sweetheart (Dan), landed in Louisville, KY 13 years ago for job opportunities. Sarah graduated from the University of Louisville in 2010 with her Bachelor of Science in Dental Hygiene and is currently working on her MBA to further her career – one goal is to be a faculty member at UofL teaching in the Hygiene program. She is laser and local anesthesia certified which allows her to deliver gentle and overall quality care for her patients. She loves educating her patients on how to live a healthy life with not only how to achieve great dental health but also has a passion for overall health as a fitness instructor. Sarah stays active in the community and volunteers as much as she can when not being a mom, student, and wife. She has two kids, Dawson (4) and Josie (2) that keep her busy on her downtime. Sarah loves to have family movie nights and family dances in the kitchen, camping, canoeing, traveling, hanging out with friends, side photographer, and sing (She made it to the third round of American idol in 2008!). Sarah feels blessed to be a part of Triple Crown Dentistry and is looking forward to new experiences and meeting new people in her chair.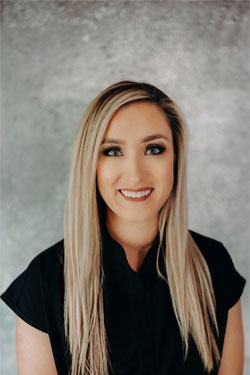 Tanya
Hygienist
Tanya is originally from Southern California but has lived in the Louisville area since 2001. She has been in the dental field since 2005 and graduated from hygiene school at the University of Louisville in 2010. Tanya joined the TCD family in June of 2021 where she gets to work with her friends! She and her husband, Michael, have 2 wild boys, Beckham and Harvey. In addition to dental hygiene, Tanya and her husband run a real estate investment company. In the summers they try to spend as much time as possible on their boat or at the beach. Tanya loves traveling and seeing new places!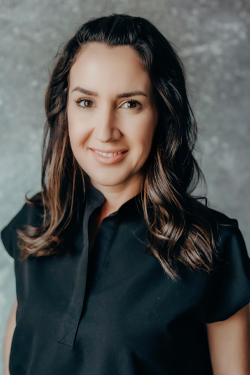 Anne
Hygienist
Anne immigrated to the United States in 1998 from Ontario, Canada. She went to hygiene school at State College of Florida and has been a Registered Dental Hygienist since 2008. In college, she was the recipient of the Hu Friedy Golden Scaler Award for Clinical and Didactic Achievement and has held licenses in 3 different states. Her two amazing sons keep her busy outside of work. They moved to Louisville in 2018 from Dallas, where they previously lived since 2008. After being a patient of Dr. Mary's, Anne was so impressed with the office and staff that she was moved to obtain her Kentucky License. She started with TCD in June 2021 and is thrilled to join the team! Anne loves cooking, gardening, exercise, and interior design. Building relationships with patients and coworkers and being part of a growing team that is constantly learning are her favorite things about working at Triple Crown Dentistry.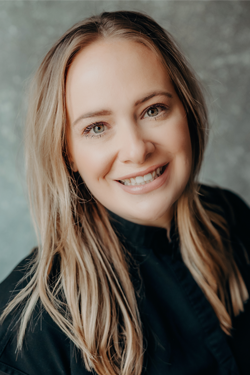 Jessica
Hygienist
Jessica was born in Houston, Texas and moved to Louisville when she was six years old. She graduated from University of Louisville with a bachelor's in science in dental hygiene in 2011. After graduation, Jessica married her husband, Mike, who is an instructor pilot in the Army. They moved to Austin shortly after, then California for a few years. During this time, her son, Arthur, was born in 2017 and her daughter, Mary, in 2019. Jess and her family love being outdoors, staying active and being as adventurous as they can with two kiddos. In the fall of 2021, they had an opportunity to move back home to Louisville to be near family again. Jessica joined the TCD family in October of 2021 and feels ready to stay put and plant some roots in her old Kentucky home!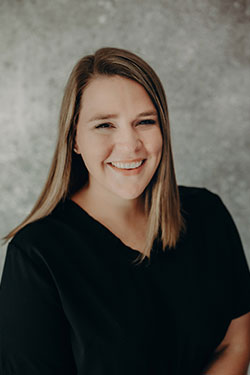 Christian
Hygienist
Christian is a local native and has been in the dental field since 2018. Outside of work, she enjoys being outdoors, spending time with friends and family, and playing with her dog, Grahm. Christian loves to travel and has been to Haiti multiple times on various mission trips, and she has even been on an African safari. She loves to sing and play her guitar any time she can. Christian joined the TCD team in July of 2022 and is excited about working with her friends and new work family.