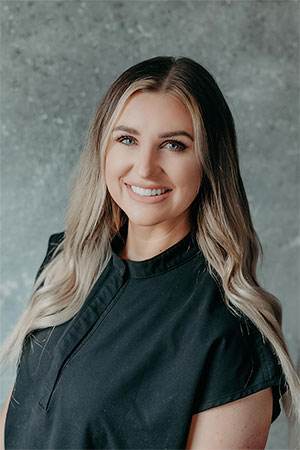 Dr. Lauren Hernandez
Dr. Lauren Hernandez has been in the dental field since 2011 and is a graduate of the University of Louisville School of Dentistry. She knew from an early age that she wanted to pursue a medical career and, after earning her Bachelor of Science in Dental Hygiene from the University of Louisville, Dr. Lauren found her passion in dentistry. As the daughter of a retired Army officer, she has spent much of her life moving around both domestically and internationally, contributing to her love for building relationships with people of different cultures and backgrounds. Having lived in Central America, Dr. Lauren is proficient in the Spanish language and is able to communicate and connect with Spanish speaking patients, while providing them with excellent dental care. Dr. Lauren's unique skillset has allowed her to help underserved people both in the local communities and impoverished villages of Central America.
In dental school, she excelled in cosmetic dentistry and esthetics and was the recipient of the American Academy of Dental Esthetics Award. Dr. Lauren also enjoys oral surgery and does her best to make sure patients are comfortable and calm in every stage of treatment.
Dr. Lauren married her high school sweetheart, Sebastian, in 2011 and they have four sweet children: Sadie, Turner, Everett and Emerson. She loves spending time with her family and friends, cooking, running, photography, and is always looking for an adventure. A born goal-getter, she strives to be working toward overcoming a challenge.